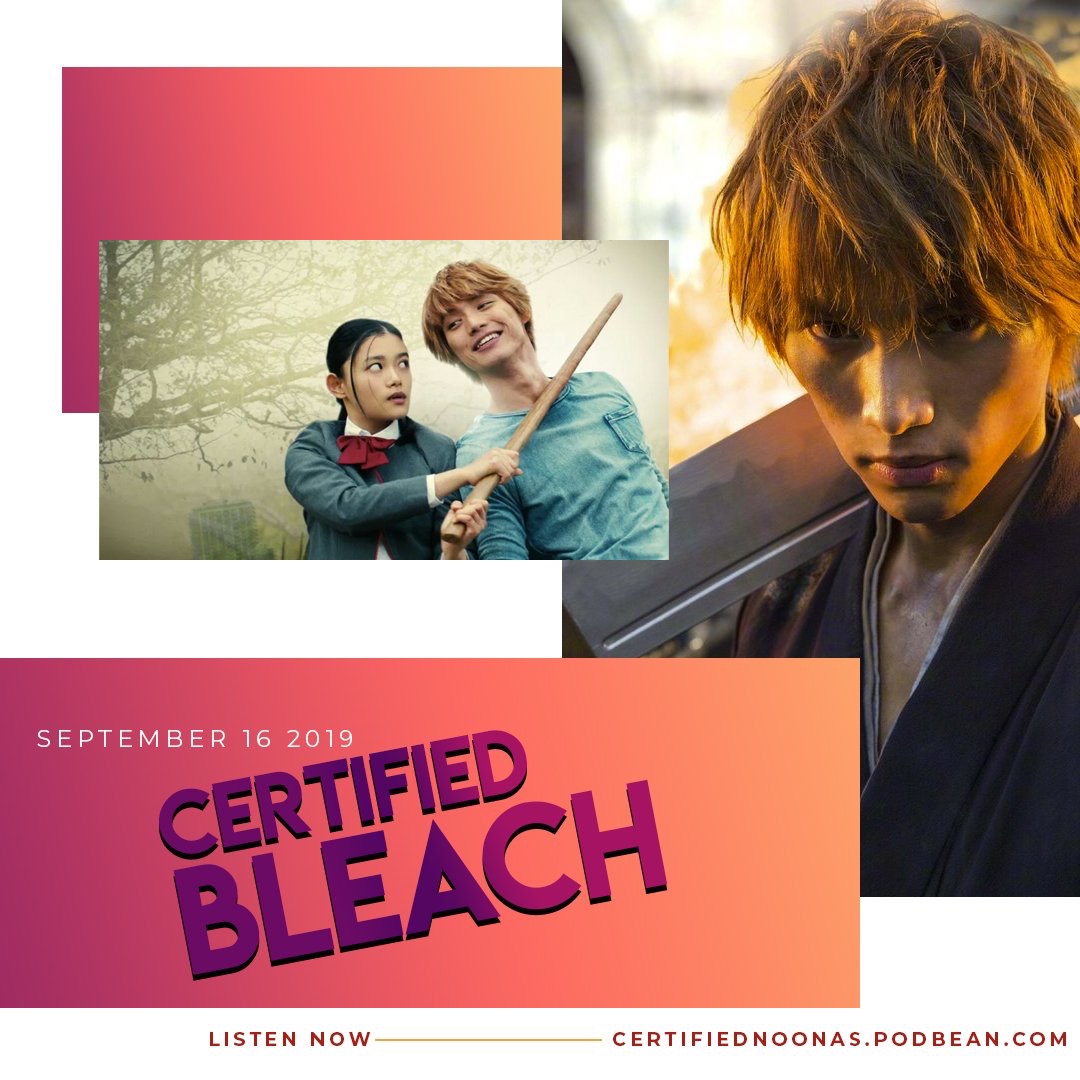 This week we watched the live action movie version of the Japanese manga/anime series Bleach which prompted us to talk about the old days as anime viewers. Kids these days have it easy with their Netflix and Crunchyroll.
Like our content and want to help out? Check out our ko-fi page for bonus content, or by rating/reviewing/sharing the podcast. Everything helps! https://ko-fi.com/certifiednoonas
Natalia's fan goods can be found at: https://sojunights.threadless.com/
As always we you can find us on the social medias under CertifiedNoonas or you can email us at certifiednoonas@gmail.com. 
Time Codes
:00 Anime stories
28:25 Bleach discussion (non-spoiler part)
46:55 More in-depth spoiler discussion
1:02:42 Game
1:06:44 Final thoughts/outro